Church Paraments in Canada
12 Results
---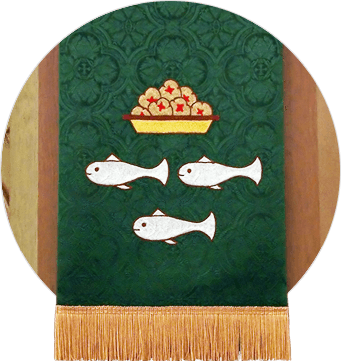 Paraments To Adorn Your Church In Simple Elegance
Paraments or altar cloth are so much more than just decorations. This also serve as subtle reminders of the importance of church feasts and holy days as it goes about its liturgical seasons.
At Churchings Canada, we take special care in finely crafting our paraments for the altar, lectern, communion table or pulpit without compromising the fabric quality and the compliance of church guidelines.
Our Canadian paraments may be used and put in place when officiating marriages, dedications, baptisms, and even funeral masses. Whatever the occasion may be, we guarantee that our paraments will add a touch of class to any formal church event.
These wonderful church accessories come in a wide variety of colors to choose from. If you'd love to put such paraments to good use, take a look at what we have to offer. Our lowest-price guarantee assures you that we can match any price online. Bulk orders get amazing discounts which means more savings!