Clergy Cassocks - Anglican, Lutheran & Catholic Cassocks in Canada
7 Results
---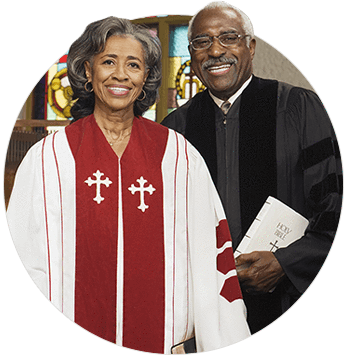 Clergy Cassocks that Canadian Clergymen rely on
Canadian Clergy Cassocks are staple attire across many churches of the Christian faith. It characterizes the reverent and distinguished clergy look while providing a glorious visual uniformity and spiritual authority on official church functions and services.
With Churchings Canada, you can be sure that this traditional clergy garment is exquisitely crafted for durability, comfort and affordability.
Our clergy cassocks feature standard pleating and a close-fitted waist with an ankle-length hemline, made with attention to fine detail, our clergy cassocks are both comfortable and affordable. These quality cassocks come in vibrant yet appropriate colors, including white, red, and maroon, so you can find the right one for your needs. And with practical features like secure snap closures, convenient pocket slits, and comfortable open front cowl collars, these cassocks also help make a challenging job slightly easier to handle.
When it comes to looking your best for formal services, it's always good to stick with the classics. One better way to do this is by wearing our timeless clergy cassocks. Order now at Churchings Canada! And surprise yourself with great discounts for bulk orders plus free shipping options available and overnight delivery.