Clergy Robes in Canada for Pastors, Cantors, Ministers, Clerics and Evangelists
18 Results
---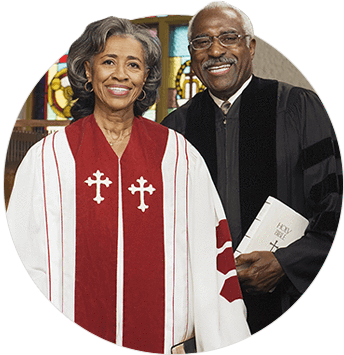 In-Stock & Custom Clergy Robes in Canada

Nothing can be more inspiring than a priest or pastor deliver a rousing sermon dressed in pristine and elegant-looking clerical robes.
At Churchings Canada, we do our best to have you look and feel your utmost when performing your holy duties for His Highest. That's why we only provide you with the finest quality clergy robes that are as durable, comfortable, and functional as they look.
Our Canadian clergy robes come in a wide variety of materials, styles, sizes and colors to choose from. Whether you need fluted sleeves, black velvet front panels, superb embroidery or the beauty of simple front pleats. With features like lightweight tailored construction, crease resistance, and discreet zippers to make you feel more comfortable. Whatever kind of clergy robes your church liturgy requires we've got you covered. Order now!