Canadian Clergy Shirts
4 Results
---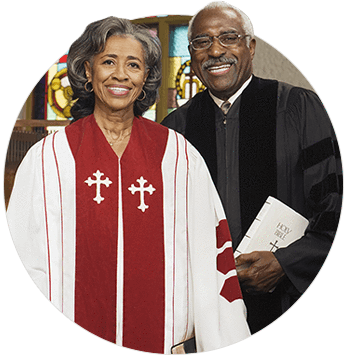 Clergy Shirts That Are As Comfortable As They Are Sensible
Being a devoted servant of the church, doesn't keep you from stepping out in style. Your office demands integrity and authority that when it comes to purchasing a clergy shirt, quality, comfort, and durability are top priorities.
Churchings Canada, takes a great pride in making beautiful clergy shirts. But we're even prouder about how reasonably priced they are. Elegant. Durable. Timeless. Our clergy shirts are made out of high-quality fabric with high luster and smooth texture. You'll be surprised at how good our clergy shirts are.
Our collection of Canadian clergy shirts are ideal gifts for your priest, minister, or parish pastor. With two color options to choose from; Black or white, short sleeved or long sleeved, our clergy shirts use comfortable, durable materials like polyester cotton blends, made with superior construction. And with features like extra strength button thread, reinforced pockets, and double-stitched sides, these clerical shirts are designed to be practical, as well.
For comfortable and sensible clergy shirts, get them at Churchings Canada today!