On-Sale Communion Altar Linens in Canada
1 Results
---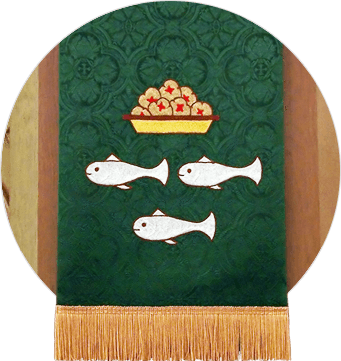 Canadian Altar Linens Made for all Churches
What is so important about communion altar linens? For starters, they bring beauty to the altar, helping newcomers and regulars alike to feel welcome and wanted. During Holy Communion, linens serve a variety of uses. They cover altars, help protect the Eucharist, and more.
Communion altar linens in Canada symbolise devotion and purity, especially towards the enigma of Christ's blood and body. As such, our altar linens are crafted from premium materials, with the intention of upholding the dignity of the liturgy.
For high quality communion altar linens at a reasonable price, take a look at what we have to offer. We are proud to also have a safe and straightforward ordering process, a range of available shipping options, and special prices for bulk orders.